London Library Emerging Writers Programme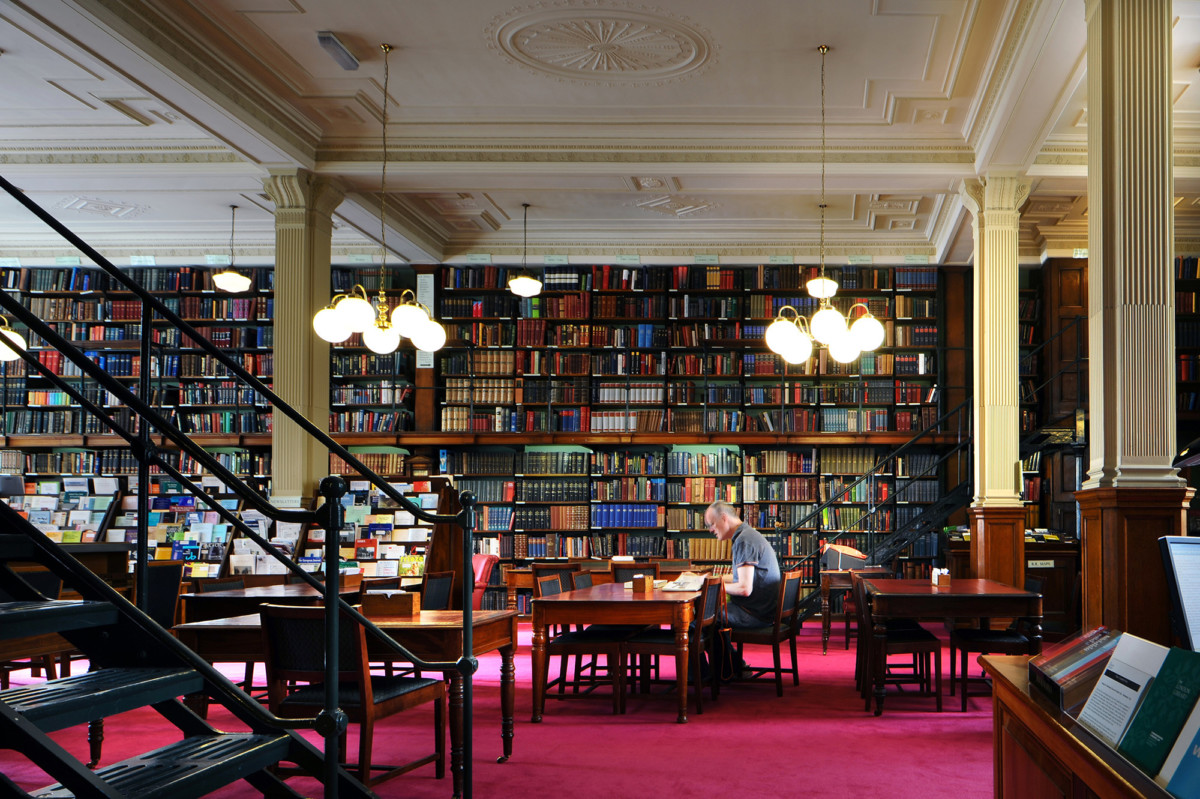 I am proud to announce that in May 2019 I was accepted into the Emerging Writers Programme at the London Library. Founded in 1841 and based in St James Square since 1845, the London Library is a private lending library focusing on the arts and humanities which has been used by some of the most famous and prolific writers in the English language. Past members have included Thomas Carlyle, who was one of its founders, Charles Dickens, Alfred Tennyson, Bram Stoker, Rudyard Kipling, T.S. Eliot, Agatha Christie and Winston Churchill. Its collections are particularly strong on history and current members include historians Antonia Frasier, Simon Schama and Claire Tomalin. It is an inspiring place for writers, where you can walk along miles of open shelves containing over a million books, almost all of which can be taken home as loans.
The Emerging Writers programme aims to foster new writers who are at the start of their careers, supporting them with writing masterclasses, peer support and networking opportunities, plus of course providing access to the Library's incredible resources (which normally are available only by paying a substantial annual fee). The programme is one year long and each Emerging Writer will be working on a specific writing project proposed during the application process. There were apparently almost 600 applications, out of which only 38 writers were chosen. Needless to say, I was incredibly proud and honoured to be one of those who were selected.
My writing project will be researching and writing a book narrating the death events of selected British monarchs. It is an area in which I have always been interested, and I was surprised to find out that no one has ever written a dedicated book on the subject. The last days of anyone's life are always a fertile field for storytelling, and in the case of monarchs those last days are always filled with traditional rituals, personal dramas, political ramifications, and countless fascinating anecdotes. The research field is huge and the historical timeframe is 1,000-year long, so for the practical purposes of this project I will focus on deaths starting in 1649 with Charles I and ending with George VI in 1952. Although the deaths of Queens Consort and other Royal Family members throughout that period are just as interesting, I will only be writing about monarchs for this book project. My aim is to complete at least a first draft of the book by the end of the programme in May 2020, and hopefully to have secured a publishing deal, or at least some interest, by then (part of the Emerging Writers programme aims to introduce members to those working in the publishing world). You can get a feel of what the final book might look like from the 1,500-word writing sample I had to submit as part of my application: Queen Victoria's Last Day: A Short Account.