← Back to portfolio
The Lost Jewels of Charles I's Art Collection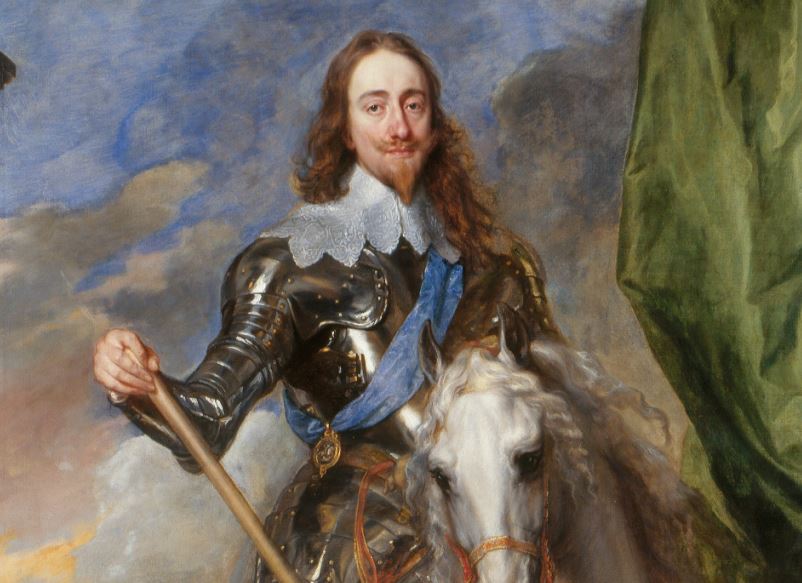 King Charles I of England (1600-1649) owned the greatest art collection ever assembled by a British monarch. An art lover and keen connoisseur, he bought works from all over Europe and was particularly keen on Italian painting. His collection of Titians was said to be the best outside of Italy, and he also owned priceless works by Raphael, Leonardo and Caravaggio. After his execution by the Republican Commonwealth in 1649 his entire collection was put up for auction by the Commonwealth in a long-running sale that lasted three years from 1649 to 1652. His paintings were sold and scattered throughout Britain and Europe, some bought by British collectors, others by foreign agents and dealers who re-sold them to other monarchs across the continent. 
Although most of the works sold in Britain were re-acquired for the Royal Collection by Charles I's son, Charles II, after the restoration of the monarchy in 1660, those that were sold abroad have never returned home. These include the most high-valued paintings Charles ever owned, many of which can be seen today in art museums throughout Europe and North America. Twelve of these 'lost jewels' from Charles I's art collection are highlighted below.




Leonardo Da Vinci: St John the Baptist, c.1513-1516

Current Location: Louvre Museum, Paris
Charles I received this work from King Louis XIII for France in exchange for two paintings by Titian and Hans Holbein the Younger. It was sold at the Commonwealth sale, and eventually returned to the French Royal collection. The painting, showing a youthful St John the Baptist pointing to heaven, is believed to be Leonardo's final work. Charles also owned a second work said to be by Leonardo, the Salvator Mundi portrait of Christ which in 2017 became the most expensive painting ever sold when it was bought at Christie's for $450 million. That work's attribution to Leonardo, however, remains controversial.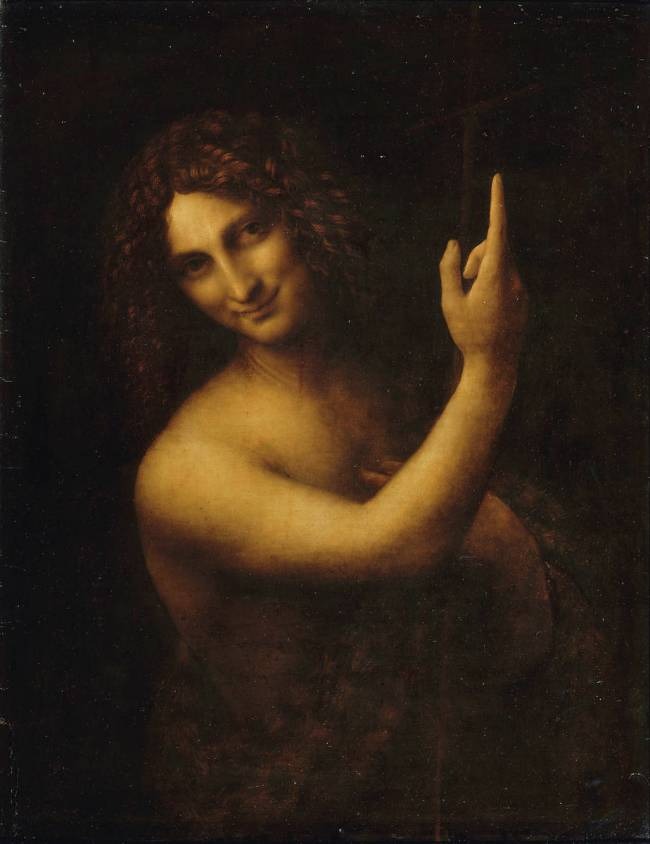 Titian: Venus of El Pardo, 1511
Current Location: Louvre Museum, Paris

This large painting, Titian's largest mythological work, was given as a special gift to Charles I by King Philip IV of Spain during a visit to Madrid in the 1620s. It depicts the goddess Venus and characters from Ovid's Metamorphoses, though its exact meaning remains unclear. Charles owned several other works showing Venus as a reclining nude, most of which were sold after his death at the Commonwealth sale.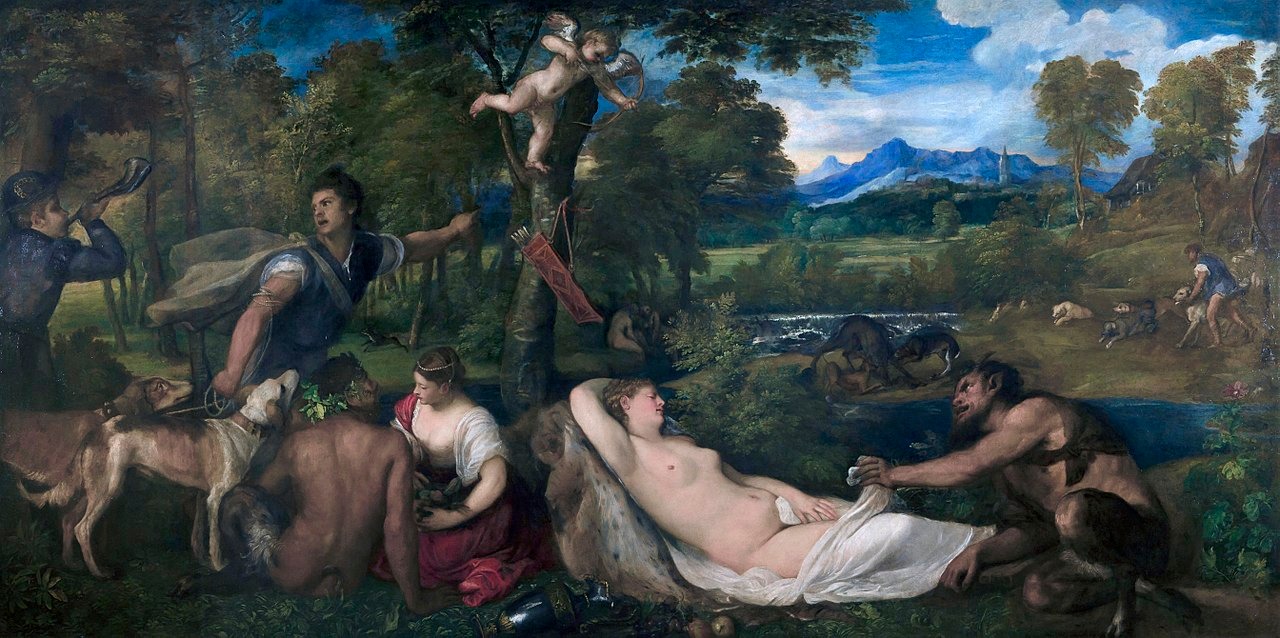 Caravaggio: The Death of the Virgin, c.1606
Current Location: Louvre Museum, Paris
Caravaggio's depiction of the death of the Virgin Mary is a landmark in the history of art, and was a very controversial painting upon its completion. Because it showed the death of the mother of Christ in a very crude, realistic way it was rejected by the Roman church who commissioned it, not only for its style but also because Caravaggio had used a local prostitute as a model for Mary. The work came into Charles I's possession in the 1620s when he bought the Gonzaga art collection from the bankrupt Dukes of Mantua in Italy, which contained art treasures accumulated by the family over the previous two centuries.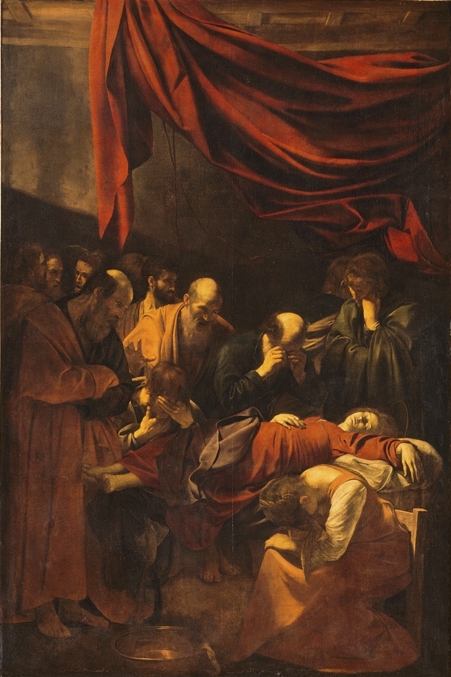 Raphael: La Perla, c.1518-1520
Current Location: Prado Museum, Madrid
This famous work by Raphael also came into Charles I's possession when he bought the Gonzaga Collection from Italy in the 1620s, previously owned by the Dukes of Mantua. It was sold at the Commonwealth sale in 1649 and bought for King Philip IV of Spain, who valued the painting so much that he called it 'La Perla' (The Pearl) of his entire collection. It depicts the Virgin Mary with her cousin Elizabeth, and their children, the infants Jesus and John the Baptist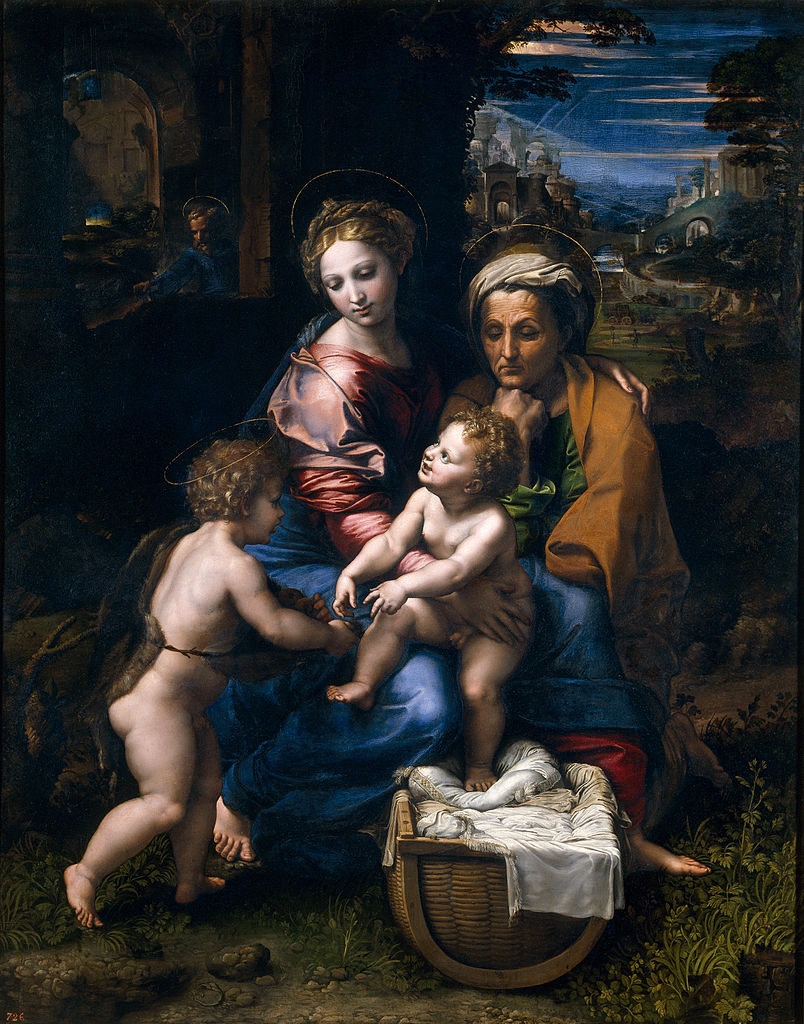 Albrecht Durer: Self-Portrait, 1498
Current Location: Prado Museum, Madrid
Durer broke with artistic tradition in the 15th century by portraying himself on paint on several occasions, to highlight his belief that artists were just as important to society as the wealthy patrons who commissioned art and who often asked to be depicted in works. This particular portrait was gifted to Charles I by Durer's native city, Nuremberg in Bavaria, in 1636. During the Commonwealth sale it was bought by a syndicate who re-sold it to Philip IV of Spain for a profit.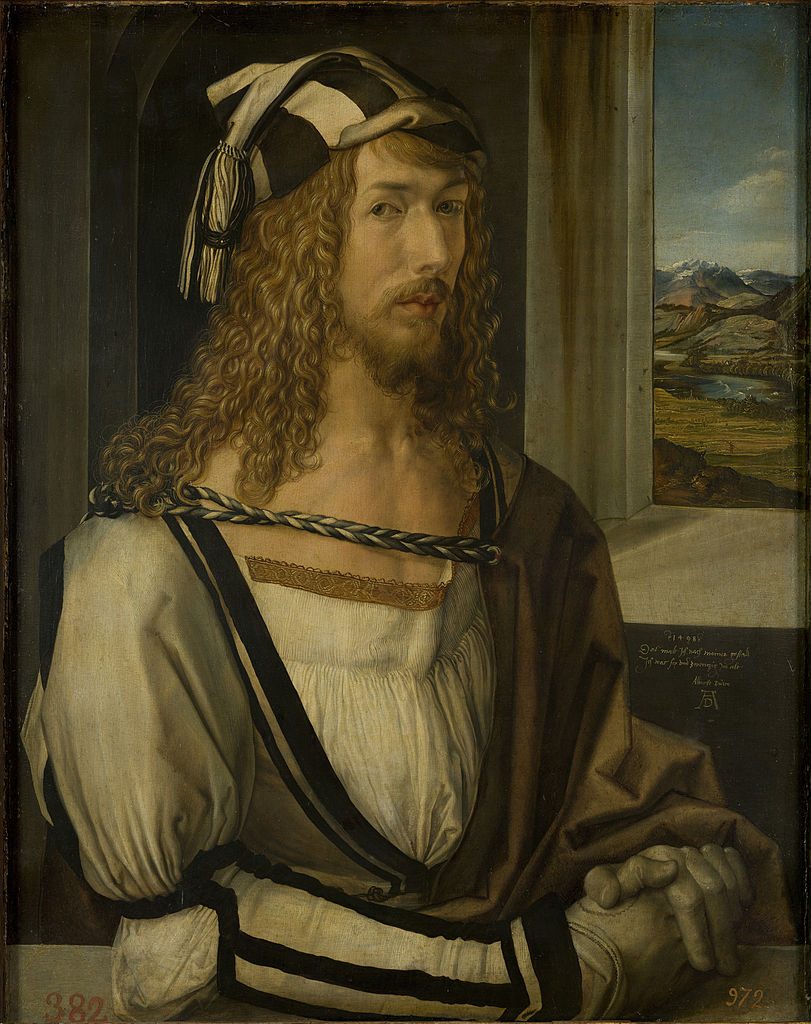 Tintoretto: Christ Washing the Feet of His Disciples, 1548-1549
Current Location: Prado Museum, Madrid
This massive work (2.28 x 5.33 metres) was originally painted to hang in one of Venice's churches. It shows one of the events of the Last Supper as recounted in the Gospel of John, when Jesus insisted on washing his disciples' feet to teach them the meaning of humility. The subject was a favourite of Tintoretto's who painted several different versions of it. This version owned by Charles I was the most beautiful Tintoretto created. It is thought that the work came to Charles I as part of the Gonzaga collection, and like other works it was later bought for King Philip IV of Spain at the Commonwealth sale. 

Titian: Portrait of Isabella d'Este, c.1534-1536
Current Location: Kunsthistorisches Museum, Vienna
Isabella d'Este, one the Renaissance's greatest art patrons, was Marchioness of Mantua from 1490 to her death in 1539. This portrait was part of the fabled Gonzaga collection that she and her husband's family amassed over the years, and that Charles I bought in bulk in the 1620s. At the time the portrait was painted Isabella was in her 60s, but she demanded that Titian painted her 40 years younger.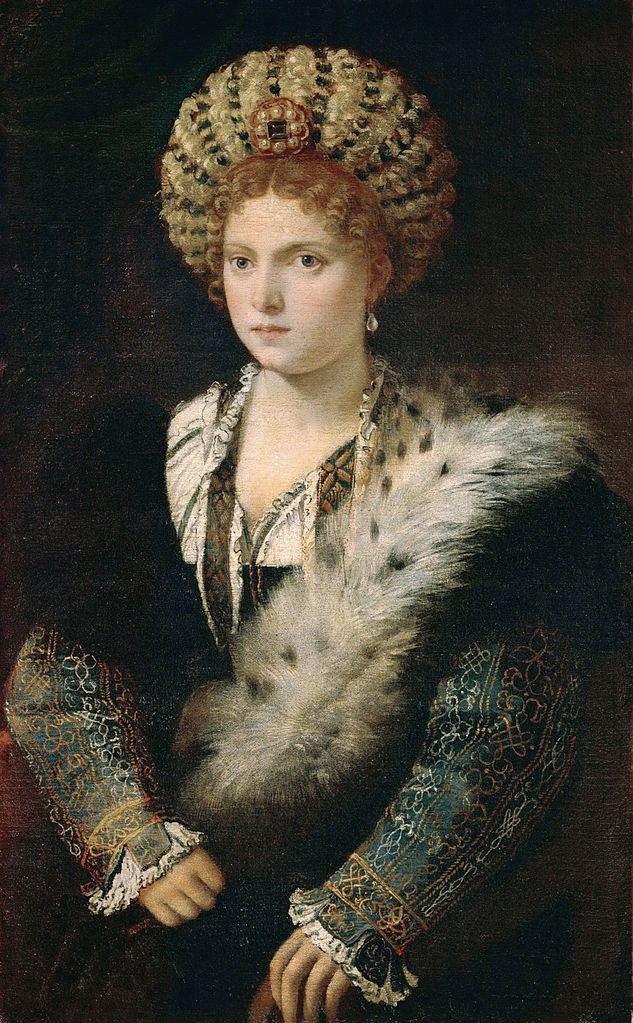 Titian: Woman in a Fur, c.1535
Current Location: Kunsthistorisches Museum, Vienna
Titian was one of Charles I's favourite painters and he owned several masterpieces painted by the Venetian artist. He acquired this sensual work of an unidentified woman from a Spanish source, possibly during his trip there in 1622. The painting was well-regarded by other artists during Charles' own lifetime, with Peter Paul Rubens using it as a model to paint his own version of a woman in a fur.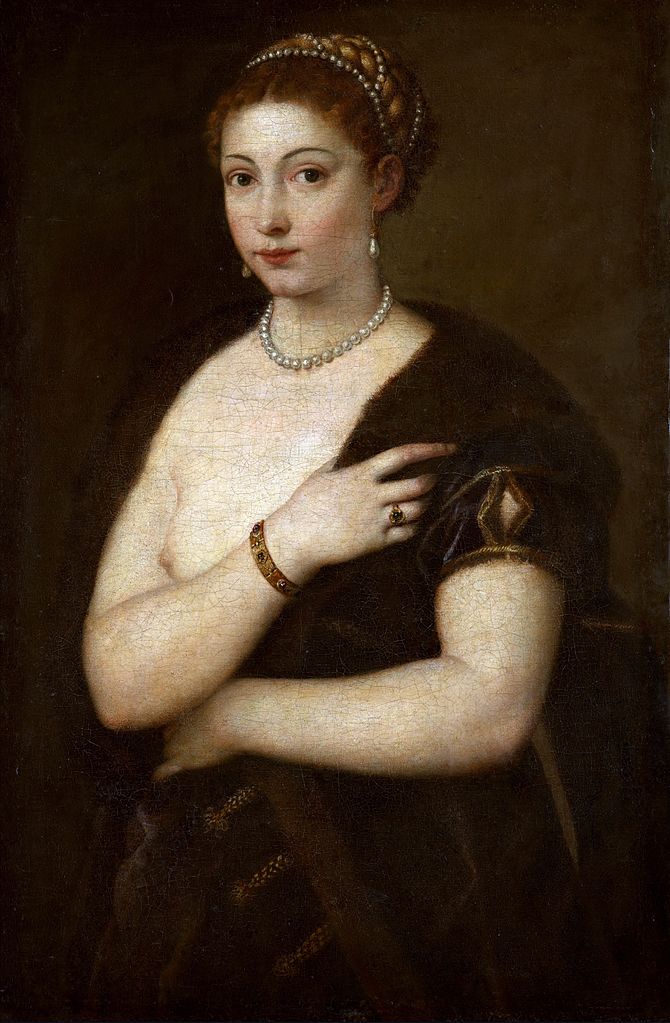 Raphael: St George and the Dragon, c.1506
Current Location: National Gallery of Art, Washington, D.C.
This small panel by Raphael had entered the English Royal Collection over a century before Charles I's birth when it was gifted to King Henry VII by the Duke of Urbino in Italy. At some point in the 16th century the work was given to the Earls of Pembroke, but Charles made sure to re-acquire it for his Royal Collection in the 1630s. After the Commonwealth sale it came in the possession of a French noble family before being bought by Russian Empress Catherine the Great in the 18th century. After the Russian Revolution it was sold by the Soviet Union in the 1930s and bought by magnate Andrew Mellon, who finally gifted it to the National Gallery of Art where it can be seen today.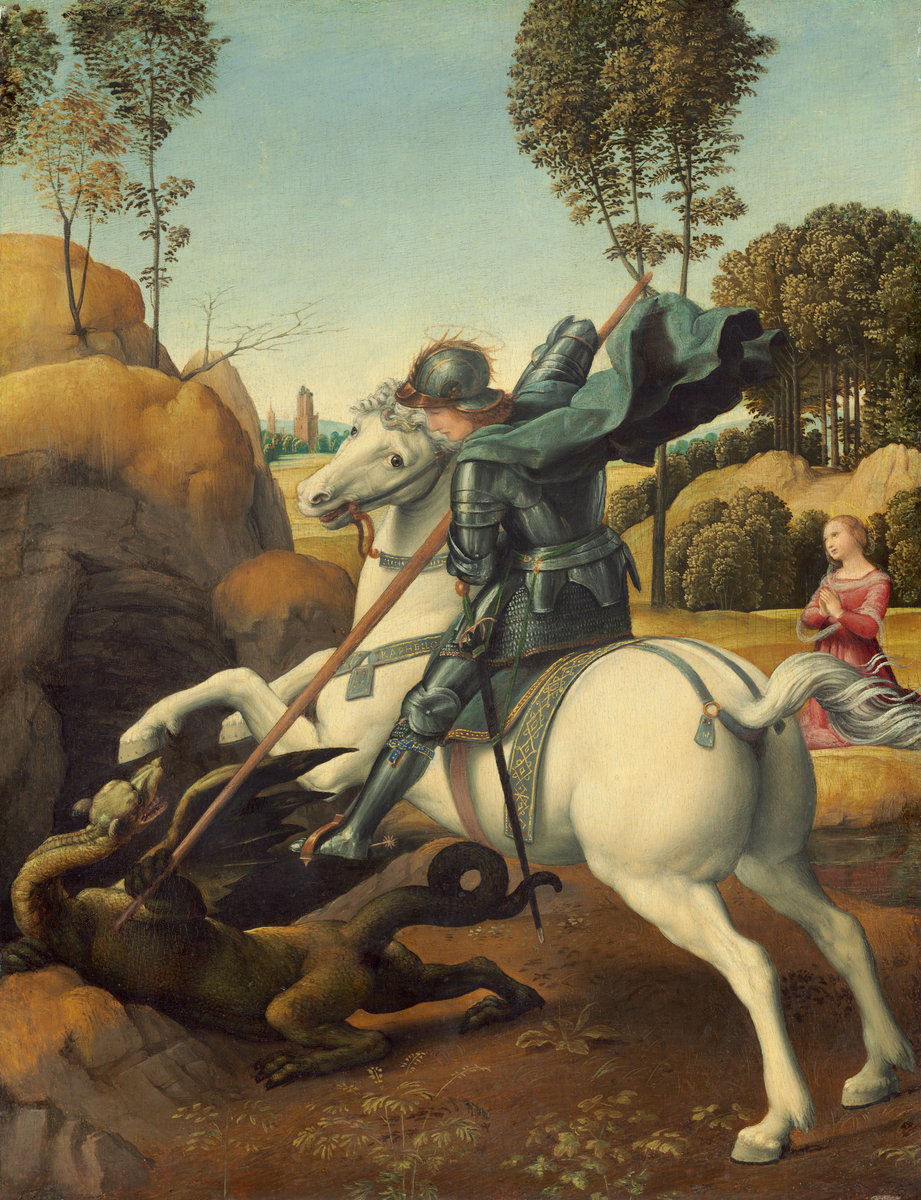 Peter Paul Rubens: Daniel in the Lions' Den, c.1614-1616
Current Location: National Gallery of Art, Washington, D.C.
Peter Paul Rubens visited England in 1629-30 and famously remarked on a visit to Charles I's Palace of Whitehall that he had never seen so many pictures of high quality in one place as in that palace. Charles had acquired this work by Rubens himself a few years earlier, depicting a miraculous event from the prophet Daniel's life as recounted in the Old Testament. During Rubens' visit to London Charles also commissioned from him a series to large paintings to adorn the ceiling of the Banqueting House, which can still be seen in situ.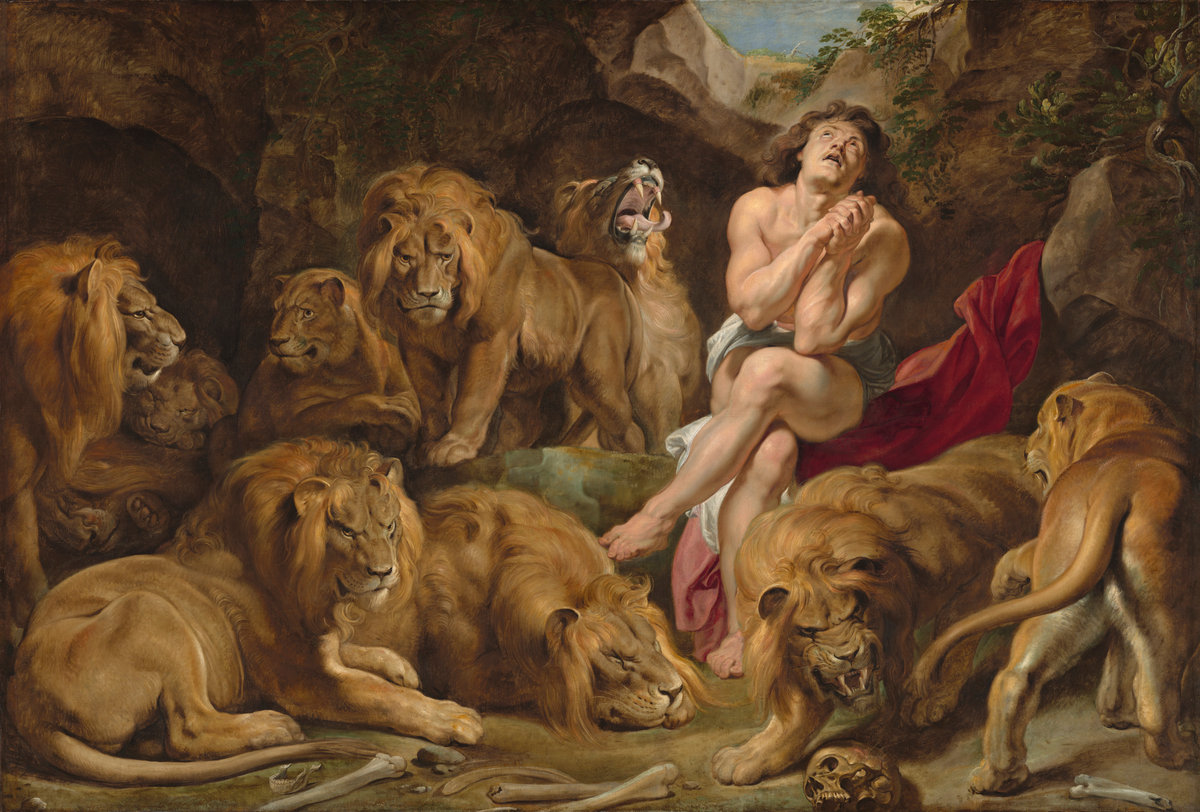 Andrea Mantegna: The Virgin and Child with Saints, c.1497-1500
Current Location: Isabella Stewart Gardner Museum, Boston
This delicate conversation piece by Mantegna was another treasure that came to Charles I when he bought the Gonzaga Collection from Italy. After the Commonwealth sale it entered the collection of the Kings of Spain, where it remained for 200 years until 1856. It then passed into private hands until it was bought by the famous Boston philanthropist and art collector Isabella Stewart Gardner. It is widely thought that Mantegna painted this picture for the great Renaissance patron Isabella d'Este (see above), which is one of the reasons Isabella Stewart Gardner wished to acquire it since she greatly idolized her Renaissance namesake.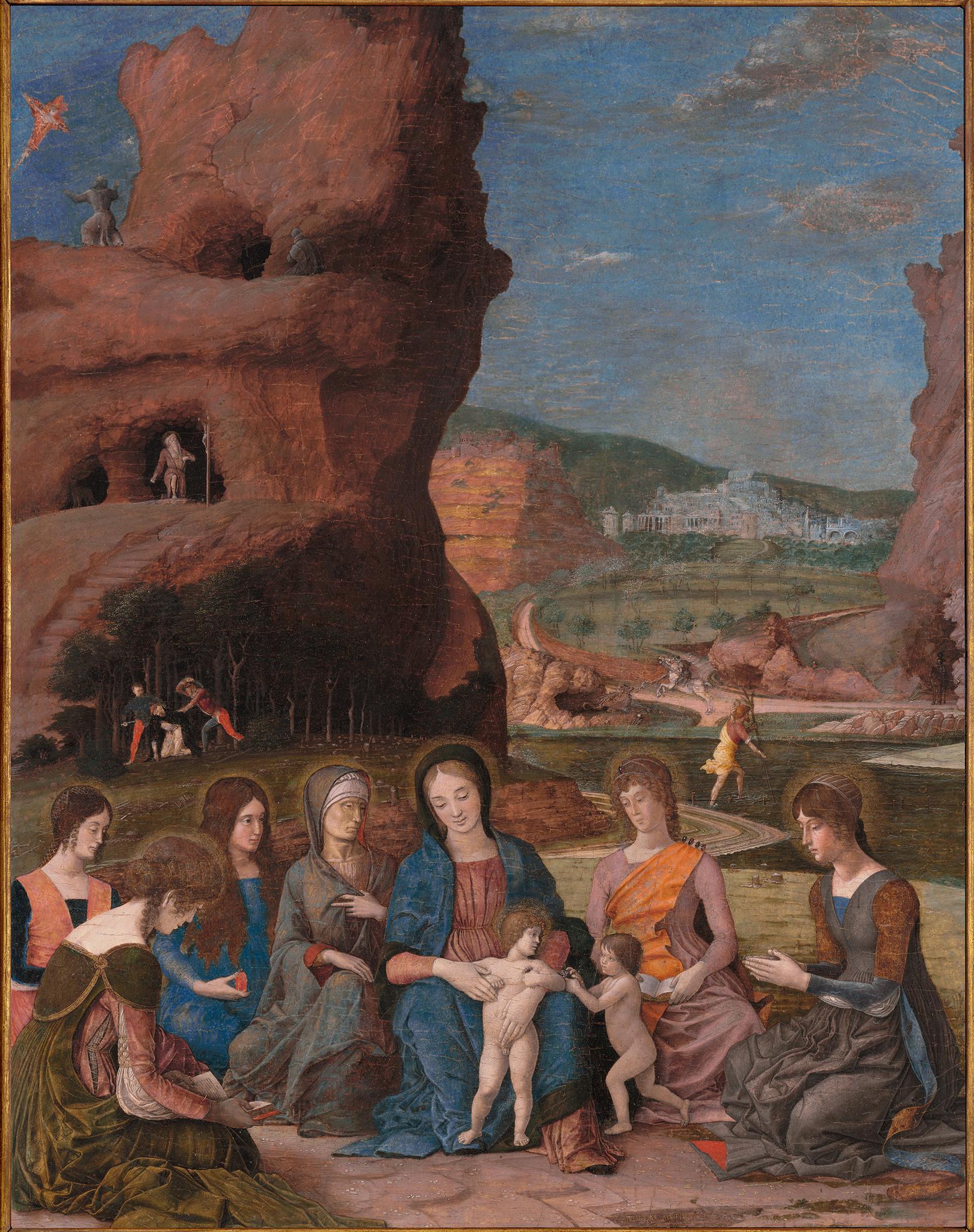 Titian: St Margaret Triumphing Over the Dragon, c.1560s
Current Location: Private Collection
Another masterpiece by Titian, this painting is unique among the ones on this list as it has remained in private hands since leaving Charles I's collection in 1649. At that time it was given directly to John Embry a well-to-do plumber who was owed £900 (£90,000/$100,000 in today's money) in outstanding payments for work done in the royal palaces. Embry duly re-sold the work to regain his money, and it has remained in private hands ever since. It last passed ownership in 2018 when it was sold at Sotheby's by a Swiss collector for $2.175 million.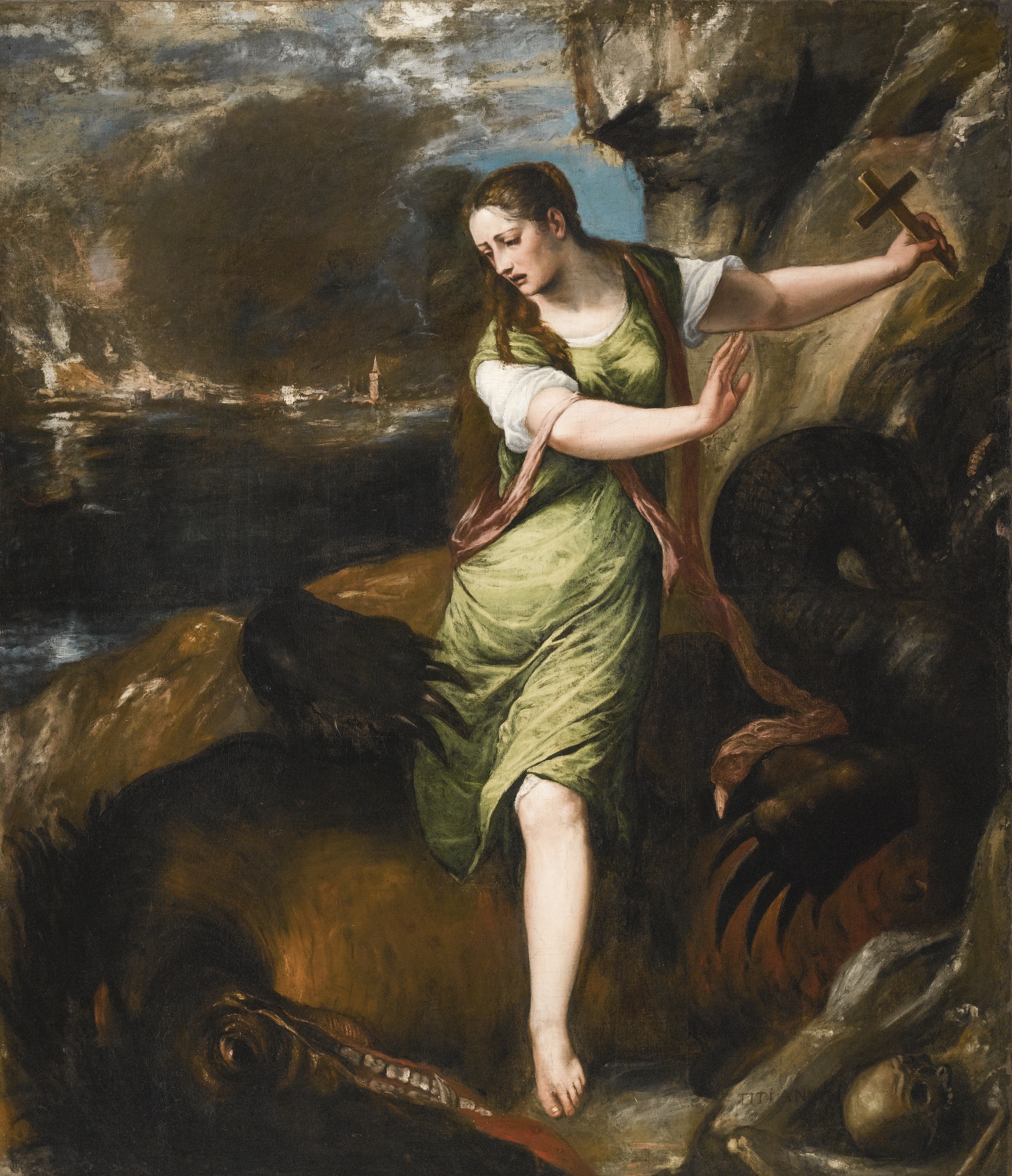 Sources:
Francis Haskell, The King's Pictures. New Haven, London: Yale University Press, 2013.
Websites for:
Louvre Museum; Prado Museum; Kunsthistorisches Museum; National Gallery of Art;Isabella Stewart Gardner Museum; Sotheby's.  
Add a comment