← Back to portfolio
Brits in Denmark: The British-Born and British-Blooded Royals in Danish History

In this second part post on the historical interactions between the Danish and British monarchies we will survey the British-born or British-bloodied men and women who played their part in the country's royal history. Just like the Danes who influenced British history, this part of the story starts 1,000 years ago when England and Denmark were united in one empire, and ends in the 20th century with a surprising family marriage.


Aelfgifu of Northampton (before 1006-after 1036)

Originally from a noble Anglosaxon family of Mercia (central England), Aelfgifu came to prominence in 1013 when she was married to Cnut, son of King Sweyn Forkbeard of Denmark, after father and son invaded England that year. The marriage was arranged as a way to win over Anglosaxon support during the invasion, but the marriage bore fruit and she went on to bear two sons to Cnut, Harold and Sweyn. After he became King of both Denmark and England in 1016 Cnut however cast Aelfgifu aside to marry Emma of Normandy for further political ends, and this last wife became his main consort. He must however have had some regard for Aelfgifu's political skills for he later sent her to Norway to act as regent for his domains there, while his son by Emma, Harthacnut, was sent to govern Denmark. 
Aelfgifu ruled over Norway for about 5 years but became very unpopular because of the harshness of her rule and heavy taxation, and ended up being driven out of the country. Her time as Regent became known historically as 'Alviva's Time' (from her Norwegian name) which afterwards became a byword in Norway for oppressive rule. After her departure from the country she first spent time in Denmark, and later returned to England where she is thought to have become the power behind the throne during the rule of her son Harold Harefoot in 1035-1040.


Harthacnut, King of Denmark (1018-1042)

Like Aelfgifu, Harthacnut was born in England where he spent the first 10 years of his life, but he was a only half-Danish as the son of King Cnut and his wife Emma of Normandy. Said to have been Cnut's favourite son, he was sent by his father to Denmark to govern the country in his name when he was a teenager. When his father died he was acclaimed as King of Denmark at the age of 18, and became known there as Cnut III. There are different opinions as to his character depending on which chronicle you read, but in Denmark itself he is remembered as a peaceful monarch. His main achievement was cleaning up the mess left by Aelfgifu's misrule in Norway, which he achieved by negotiating peace with a new Norwegian King, Magnus the Good (see below). He ruled directly in Denmark for five years, after which he travelled to England to claim the throne there after the death of his half-brother Harold (see previous blog post). He was the last king to rule over both Denmark and England, which he did for two years before he died suddenly in 1042.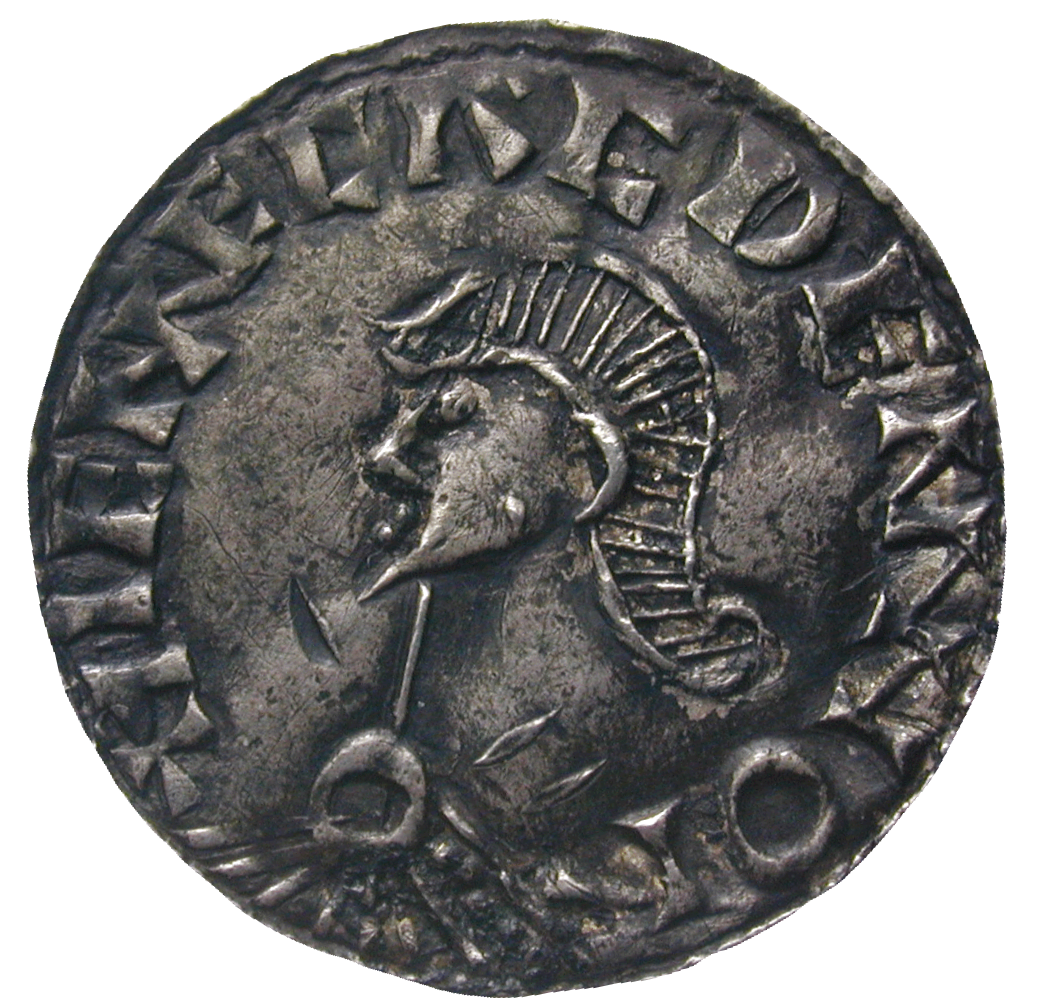 King Sweyn II of Denmark (c.1019-1076)

King Sweyn II of Denmark did not have English blood in his veins, but royal England featured prominently in his family. His parents were Ulf Thorkelsson and Estrid Svensdatter (see previous blog post). His grandfather had been King Sweyn Forkbeard, the first Danish king of England, King Cnut was his uncle, and he counted Queen Edith of Wessex and Harold Godwinson as his cousins. He was also born in England where he is thought to have spent the first five years of his life. At the age of about 28 he succeeded to the Danish throne, ruling for almost 30 years. Today he is regarded as one of Denmark's greatest medieval kings, the founder of the Estridsen dynasty that ruled Denmark until 1412, and a very prolific monarch to boot since five of his sons succeeded him in turn to Denmark's throne. Like his immediate predecessors, Sweyn tried to reconquer England. In 1068-69, following William the Conqueror's conquest of the country, he launched an invasion of the English north and captured York, but in the end accepted money from William to abandon the enterprise and go back home. No other Danish king made serious attempts to re-conquer England afterwards.


Philippa of England, Queen of Denmark, Sweden and Norway (1394-1430)

Philippa was the only daughter of King Henry IV, born in 1394 before her father ascended the throne. When she was ten years old a possible double marriage was proposed between the monarchies of England and Denmark as a way to build a diplomatic alliance. Philippa was going to marry the Danish King while her eldest brother Henry (the future King Henry V) was going to marry a Danish princess. The second part of this proposition was never carried out, but Philippa did end up marrying Eric of Pomerania, the official King of Denmark, Norway and Sweden. The three countries had been brought together in a new Scandinavian confederation called the Kalmar Union by Eric's great-aunt, the formidable Queen Margaret I of Denmark, and although Eric was elected king of the Union in 1397, real power was wielded by Margaret until her death in 1412. Philippa and Eric were married in 1406 when she was 12-years-old and her spouse 25. On her arrival to Denmark she was taught the arts of politics and diplomacy by Margaret herself who was one of the most skilled rulers of her age, and the teachings bore fruit. After Margaret died, Philippa proved to be a much more capable monarch than her husband, who turned out to be dour, stubborn, and inefficient as king. 
Philippa became very popular among the peoples of both Denmark and Sweden and was often made Regent of the kingdoms by Eric when he travelled abroad on military campaigns. On one occasion during a war against the Hanseatic League in 1428 Margaret organised the defence of Copenhagen as it was being bombarded by the League, and personally walked the harbour to encourage the troops (while her husband was supposedly praying for victory away from the city). This episode earned her a place in Danish history and was later immortalised by Hans Christian Andersen in one of his books. Her death from illness in 1430 was a great blow to the Scandinavian Kalmar Union, especially in Sweden where her kindness and diplomacy made her very popular despite her foreign origin and Danish associations. Philippa and Eric did not have any children, and after she died Eric found it increasingly difficult to rule on his own. He was eventually deposed from the throne in 1439. 


Louise of Great Britain, Queen of Denmark (1724-1751)

After Philippa, 300 years passed before another British princess married a Danish king. Louise was the youngest of King George II and Caroline of Ansbach's eight children. At the age of 19 she was married to Crown Prince Frederick, heir to the throne of Denmark, as part of a diplomatic alliance proposed by Great Britain. Frederick was known for his sexual promiscuity and wild living, and the Danish court hoped that, besides bringing political advantages, the marriage would curb his bachelor ways. They were married in Copenhagen in December 1743, and although Frederick kept on seeing mistresses he and Louise developed a true loving relationship, producing a son and three daughters. Three years after their wedding Frederick ascended the Danish throne as King Frederick V, and Louise became a very popular Queen Consort. She was lauded for learning Danish and teaching the language to her children at a time when the Danish court spoke German, and was also credited with bringing culture and laughter to the royal court after the religious pietism practiced for many years by Frederick's parents.  
Louise arranged theatre performance, patronised artists, and became known for her social graces in dealing with courtiers and the Danish people. Notably, these were all skills that her mother, Caroline of Ansbach, had practiced and become famous for in her role as Queen Consort of Great Britain. Unfortunately--and tragically just like her mother--Louise's life and success as Queen were cut short by complications from childbirth. After miscarrying in December 1751 she died from resulting complications at the age of 27. She was greatly mourned by her husband and by the nation—though sadness did not stop Frederick from remarrying seven months after her death, to Juliana Marie of Brunswick-Wolfenbuttel. Louise remains to this day one of the most popular Queen Consorts in Danish history, her beautiful portrait hanging prominently in the National Gallery of Denmark in Copenhagen (see below).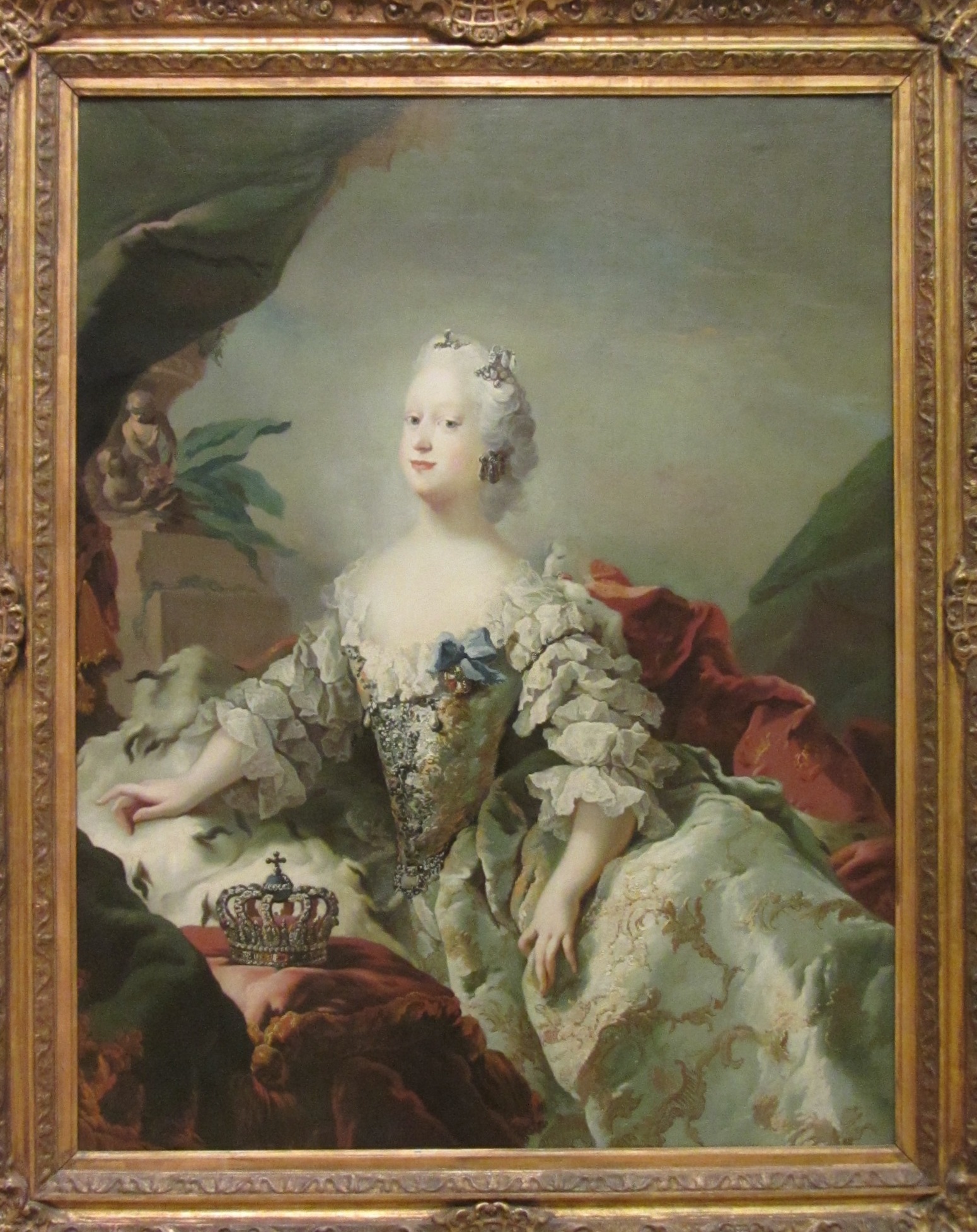 Caroline Mathilda of Great Britain, Queen of Denmark (1751-1775)

Given the success achieved by Louise as Queen Consort, it was natural for the Danish court to want to look to Britain for another royal spouse. Unfortunately the gamble backfired spectacularly this time as Caroline Mathilda became one of the most controversial Queens in Danish history. She was born the youngest child of Queen Louise's eldest brother, Frederick Prince of Wales, and King George III was her brother. Queen Louise had been her aunt, and the man she married, King Christian VII, was her first cousin. They married when she was only 15 and he was 17 years old, and the union was as successful as can be expected when both parties are teenagers. The biggest friction at first was Christian's continuing use of mistresses and visits to brothels in Copenhagen, but eventually they did give birth to two children. As time wore on, however, a darker issue began to affect the marriage. 
Christian began to show signs of mental instability, first in the form of unpredictable behaviour—he was known to sometimes leapfrog over foreign ambassadors when they bowed to him—and a few years later by entering long catatonic lapses where he often just sat in a corner banging his head against a wall until it bled. The only person who seemed to manage his mad fits was his German physician, Dr Johann Struensee, who soon began to take over the reins of government on Christian's behalf. Caroline Mathilda initially disliked Struensee, but feelings of animosity eventually turned to attraction and the two entered into an affair. For a period of 13 months between 1770 and 1772 Struensee actually ruled Denmark with the support of Caroline Mathilda, until they were both deposed in coup led by Christian's stepmother, Queen Dowager Juliana Marie of Brunswick-Wolfenbuttel (see above). Struensee was executed and Caroline Mathilda was imprisoned, accused of adultery and under suspicion of having conceived her 10-month-old daughter, Louise Augusta, not with her husband but with Struensee. With Christian VII still in a catatonic state, their marriage was annulled in April 1772 and Caroline Mathilda was handed over to British troops sent by her brother King George III to lead her into exile. 
It was mutually agreed by Denmark and Britain that she would live in enforced exile in the town of Celle, Hanover—the same town where her ancestress Sophia Dorothea of Hanover had been imprisoned for life after committing adultery against her own husband, King George I of Great Britain. After her eventful life at the Danish court Caroline Mathilda settled into a quiet provincial life, corresponding with her children in Denmark and her family in Great Britain, then died suddenly after contracting scarlet fever in 1775, two months short of her 24th birthday. Her short life later became the basis for a scandalous royal legends in Denmark, but in the 21st century many began to re-evaluate her life and see her as a victim of Christian's madness and political power games. In 2012 she was the subject of a popular Danish movie, 'En Kongelik Affaere' (A Royal Scandal), which received wide international acclaim.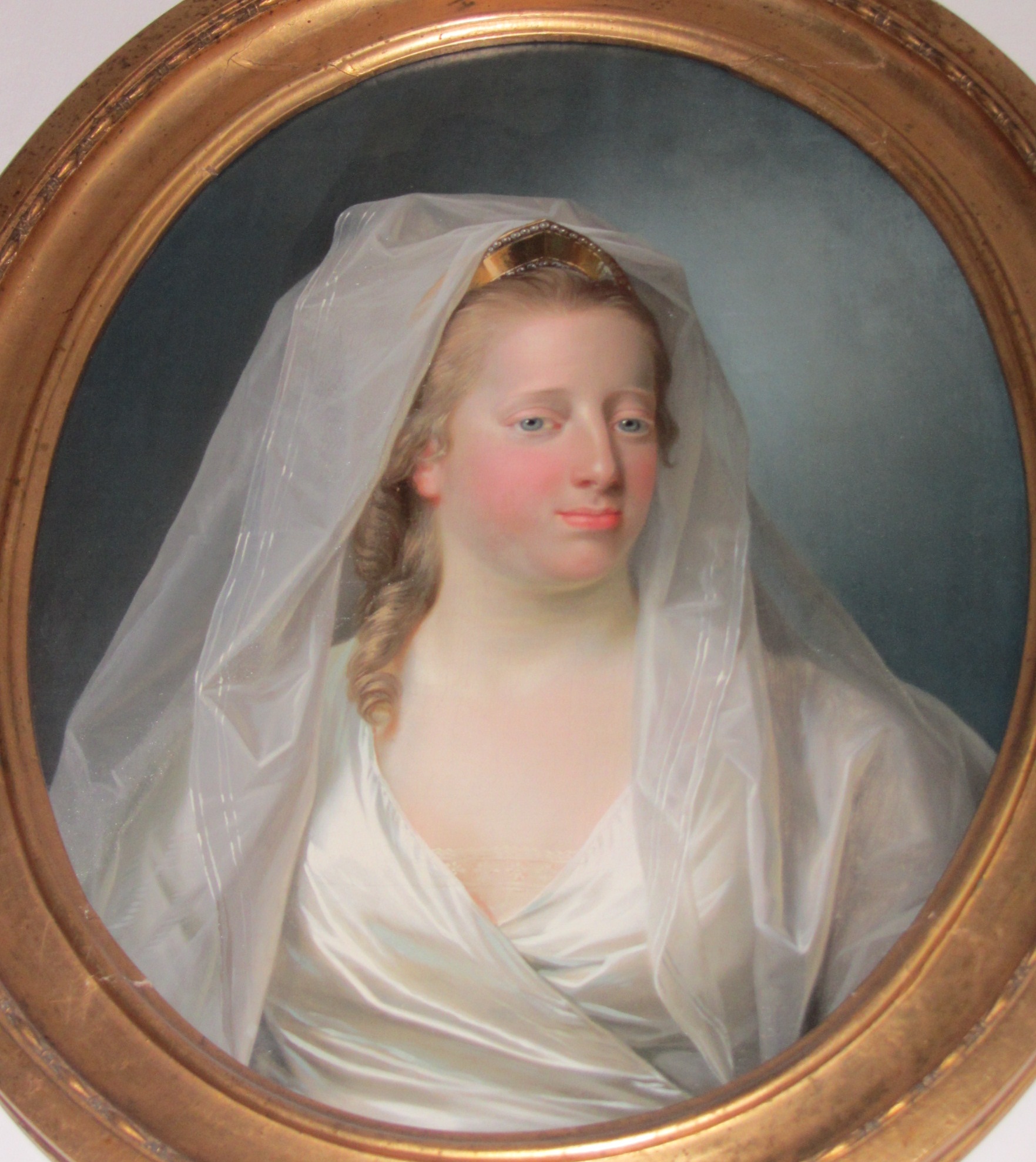 King Frederick VI of Denmark (1768-1839)

As the son of Caroline Mathilda, Frederick VI, successor to the mad Christian VII, was half-British, so it is ironic that he was the monarch who presided over the first military conflict with Britain over 700 years. It happened while he was ruling Denmark as Prince Regent after his father Christian VII became permanently incapacitated because of his madness. Frederick got caught in the game of national alliances during the Napoleonic Wars and decided that the interests of Denmark rested with the lesser of two bad choices, i.e. taking Napoleon's side. Britain reacted by sending the British fleet to attack Copenhagen twice, in 1801 and 1807, under the command of several men including Lord Nelson. In the second attack the Danish capital was bombarded for 3 days, and the marks of this assault are still evident in Copenhagen today. The conflict itself lasted 13 years from 1801 to 1814, after which Frederick re-established cordial relationships with the country of his mother's birth. His domestic policies were more successful. Perhaps drawing from the progressive ideas practiced in Britain, he adopted many political reforms and most famously abolished serfdom in Denmark.


King Christian IX's Fredensborg Days, Late 19th century

Christian IX became king of Denmark in 1863, the first monarch of the Danish House of Glucksburg, following the death of childless Frederick VII from the House of Oldenburg. As a way to strengthen his position among the royal houses of Europe, Christian planned a series of marriages for his children into several European royal houses. His eldest daughter, Alexandra, was married to Prince Albert Edward of Wales, son of Queen Victoria and heir to the British throne (see previous blog post). His youngest daughter Dagmar was married to the son of the Tsar of Russia who later became Alexander III, while his middle daughter Thyra was married to Ernest Augustus, Prince of Hanover and Duke of Cumberland. In addition, his son George was offered the Greek throne in 1863, becoming King George I of the Hellenes. A great deal of this match-making was the work of Christian's wife, the very capable Louise of Hesse-Kassel, and it was she who instituted a late 19th century European royal tradition which came to be known as 'The Fredensborg Days'. Every summer from the 1860s onwards, all of Christian and Louise's children and their families were invited to spend time together at Fredensborg Palace, north of Copenhagen on the Danish island of Zealand. 
It was an informal time when royals ate and played together, and took walks together as a family. Princess Alexandra made the trip every year with her husband Prince Albert Edward of Wales and their children. The Prince of Wales, however, found these annual Danish trips tremendously dull. Notoriously fond of parties, horseracing and the theatre, he found the quiet country pastimes of Fredensborg very unsatisfying, once asking a courtier at the palace 'Have you ever known of a more boring place than Fredensborg?' On the upside, the informality of Danish life meant that he often could walk unnoticed in the streets of Copenhagen which he greatly enjoyed, and the occasion also gave him the chance to build a strong relationship with Tsar Alexander III of Russia who, unlike the Prince of Wales, was a great lover of the Fredensborg holidays. The tradition died down in the 1890s after the sudden death of Alexander III in 1894 and the death of Queen Louise in 1898, though Fredensborg had by then been responsible for bringing together another British Princess and Danish Prince, as the next entry shows.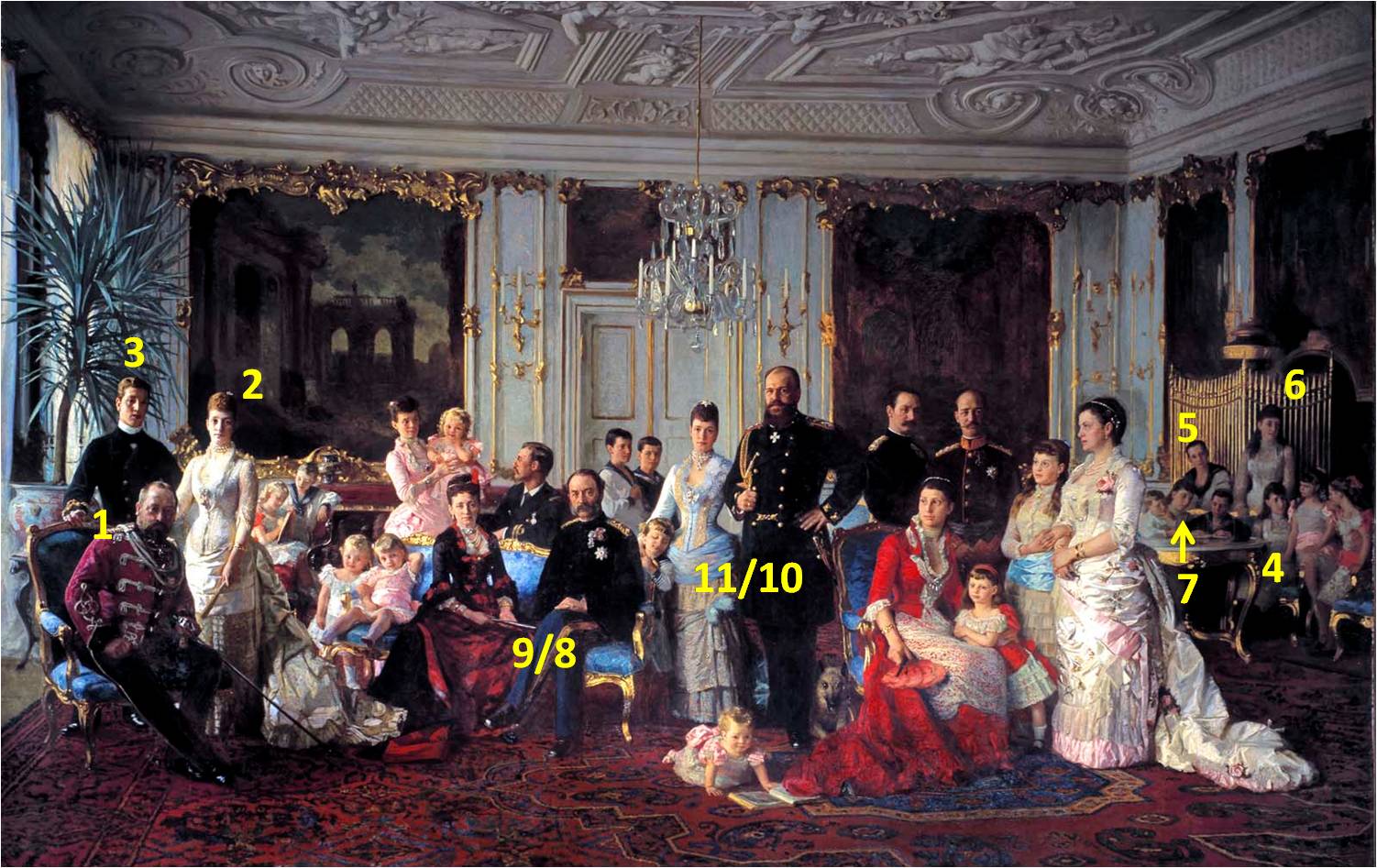 Maud of Wales, Princess of Denmark, Queen of Norway (1869-1938)

Maud was the youngest daughter of Princess Alexandra and Albert Edward Prince of Wales. Already half-Danish through her mother, she was raised in England, and was nicknamed 'Harry' in the family because of her tomboy ways as a child. It was during her family's frequent visits to Fredensborg that she had time to slowly get to know her first cousin Carl, the son of Crown Prince Frederick of Denmark and a grandson of King Christian IX. The two later married in Buckingham Palace in July 1896. They spent most of the first ten years of their marriage living as a Prince and Princess of Denmark, but then their lives changed drastically in 1906 when Carl was elected as the first king of modern independent Norway, following the dissolution of Norway's union with Sweden. The choice of Carl as the new king was influenced by Denmark's long shared history with Norway, but also by the fact that he was married to a daughter of a British monarch (Maud's father had ascended the British throne as King Edward VII in 1901). 
Maud followed the example of duty and service established by Queen Victoria's daughters in the 19th century and committed herself fully to her new role as Queen of Norway. She learned the Norwegian language, practiced the national pastime of skiing, and supported many causes including a controversial charity at the time that looked after the welfare of unwed mothers. She became much loved in the country but never lost her attachment to Britain where she kept spending regular periods, especially at Sandringham where she had her own house. It was during one of these British visits when she fell sick and died in London in 1938. Her remains were taken back to Norway where they lie today among the royal tombs in Akershus Castle, Oslo.


Anne, Princess of Denmark (1917-1980)

The last British woman to become a Princess of Denmark comes as somewhat of a surprise. Anne Bowes-Lyon was a niece of Queen Elizabeth the Queen Mother, and a first cousin of Queen Elizabeth II. She was first married in 1938 to a British diplomat, Viscount Anson, by whom she had two children including the photography artist Patrick Lichfield. In 1948 they divorced, and in 1950 Anne married a second time to Prince George Valdemar of Denmark, a great-grandson of King Christian IX and second cousin of the Danish king at the time, Frederick IX. The ceremony was held at Glamis Castle, the ancestral home of the Bowes-Lyon family in Scotland, and afterwards they lived part of their time in Denmark and part abroad because of George's military attaché work. 
It is interesting to note that Anne was allowed to carry the title of Princess of Denmark even though, by Danish custom, she should have been given the lower title of Countess of Roseborg, the customary title given to women who contracted unequal marriages with Danish princes because they were not of royal lineage. It is said that Danish royal rules were relaxed in this particular instance so as not to offend the British Royal family since Anne's aunt, Queen Elizabeth, was a Bowes-Lyon woman herself who had married a man above her rank. Aunt and niece corresponded through the years, especially at Christmas as the card below shows. Anne died in 1980 at the age of 63 of a heart attack, leaving her husband a widower for six years before he also died in 1986 at the age of 66.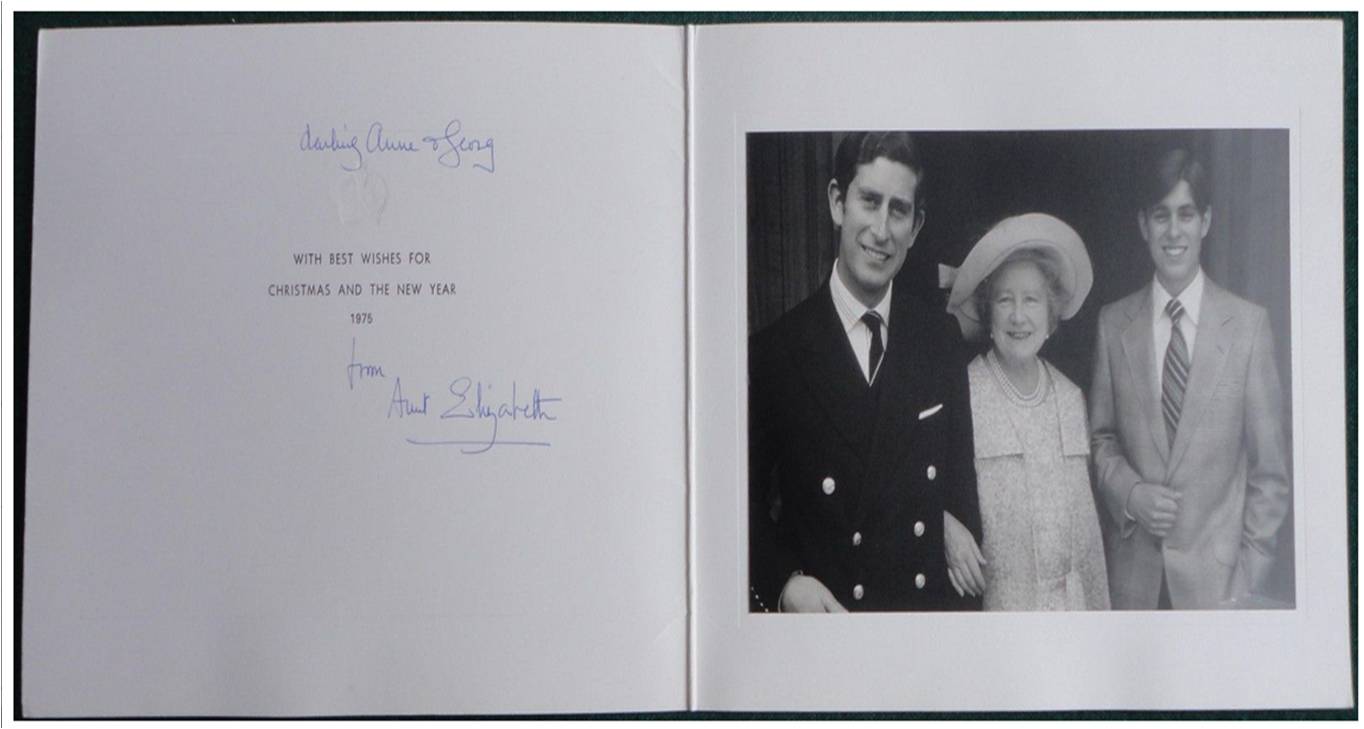 There have not been any royal interactions between Denmark and Britain since the marriage of Birgitte Van Deurs to Prince Richard of Gloucester in 1972 (see previous blog post). One could hardly call the current Crown Princess of Denmark, Mary Donaldson, a British connection since she is Australian (though she was by birth a subject of Queen Elizabeth II). However I would venture that royal interactions between the two countries have not yet come to an end. Britain and Denmark, the two European countries with the oldest monarchies, share a very long history. Could we see another royal marriage someday between a Danish Prince and a British Princess, or viceversa?  Before saying, 'unlikely' think back about the many times the two monarchies have reached out to each other over the last 1,000 years. One more link in that historical chain would hardly be surprising.


Sources:

The Danish Monarchy http://kongehuset.dk/en
http://www.dandebat.dk/eng-dk-historie25.htm (Bert Hansen)
http://madmonarchs.guusbeltman...
Dictionary of National Biography
Wikipedia


Add a comment